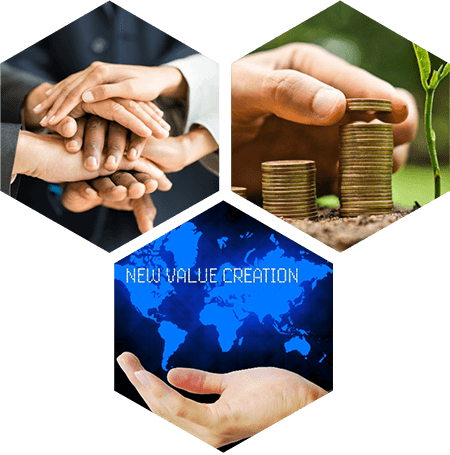 Ashapura Group of Industries
With a legacy of more than 60 years, Ashapura is a leading multi-mineral solutions provider with a global footprint, having a wide network of operations in several states within India and in other countries.
Our captive mineral resources, state-of-the-art manufacturing base, cutting edge research capabilities, logistical prowess and 2,800 dynamic, progressive, result oriented employees accord us global leadership in several segments. Our consistent quality and our ability to customize mineral solutions make us a preferred supplier to multi-nationals in more than 70 countries across the continents.
Ashapura means "Fulfilling Aspirations"; we believe that sustainable growth occurs only when we fulfill aspirations of all our stakeholders such as customers, employees, shareholders, the environment and the society as a whole.
Group Companies & Associates
Headquartered in Mumbai, we operate from 8 states in India and Belgium, China, Indonesia, South Korea, Malaysia, Oman, Guinea, Singapore and U.A.E. Ashapura's ability to set-up global manufacturing bases accords our customers several advantages such as just in-time delivery, product customisation and real-time quality assurance.
Ashapura Claytech Limited
Bombay Minerals Limited
Ashapura Minechem (UAE) FZE
Ashapura Midgulf NV (Belgium)
Ashapura Far East SDN. BHD. (Malaysia)
PT Ashapura Resources (Indonesia)